The Charles Allis Art Museum is now open. Visitation is by reservation only. Make a reservation through the "Plan Your Visit" tab below. The museum continues to follow state and local health and safety measures to mitigate the spread of Covid-19. These include masks, social distancing, and capacity limits. More information is available when making a reservation.
The Curatorial Department at the Charles Allis Art Museum oversees and manages the museum's collection of historic objects and spaces, in addition to conceiving, facilitating, and managing all exhibitions and ancillary programming.
Our curators aim to foster dialogue with the public and broader art community across cultures, while engaging educational and research organizations. Their work embodies the spirit of Charles and Sarah Allis, whose art collection took shape through world travel, study, and an avid interest in foreign cultures.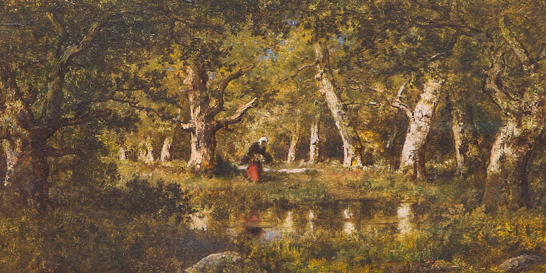 Proposals
The Curatorial Department accepts curatorial proposals from groups and individuals on an ongoing basis. Requests for proposals are reviewed quarterly.
Internships
The Allis welcomes curatorial interns several times a year. Interns assist with day-to-day operations of the Curatorial Department, archiving, managing collections, and preparatory work for exhibitions. Internship inquiries are accepted at any time. To apply, please send a cover letter, current résumé, and days/times of availability to Shana McCaw, Senior Curator. smccaw@cavtmuseums.org

FORWARD: A Survey of Wisconsin Art Now
The FORWARD exhibition is a juried, biennial survey of contemporary art from Wisconsin. Two jurors are selected from Milwaukee's professional art community to select works and designate awards. FORWARD 2018 jurors are Faythe Levine, Arts/Industry program manager and assistant curator at the John Michael Kohler Arts Center, and Ariel Pate, assistant curator of Photography at the Milwaukee Art Museum. FORWARD exhibitions are sponsored by The Friends of Charles Allis.
Artist submissions are now closed for FORWARD 2018. Awards will be announced during the opening on November 15, 2018.